Technological innovation leadership
Over the past decades, GTT has innovated, pushed technological boundaries,
to support transitions in the maritime sector and offer our customers the most reliable and efficient solutions.
Today, GTT can leverage on its specific strengths
R&D roadmap management, hardware innovation, testing capabilities, intellectual property strategy, and supplier qualification process.
To go even further, we want to share this expertise and open our window on new technologies, identify new trends and challenge our assumptions.
2,150 active patents
61 new patents in 2021
2/3 of the LNGCs are equipped with GTT's technologies
More than 160 employees in the innovation department
R&D budget: c.10% revenues over the last
10 years on average
Strong network in energy & maritime sectors
GTT and its subsidiaries support their customers and partners in all project phases. Our global presence allows us to maintain a close relationship with our customers and partners.
535 employees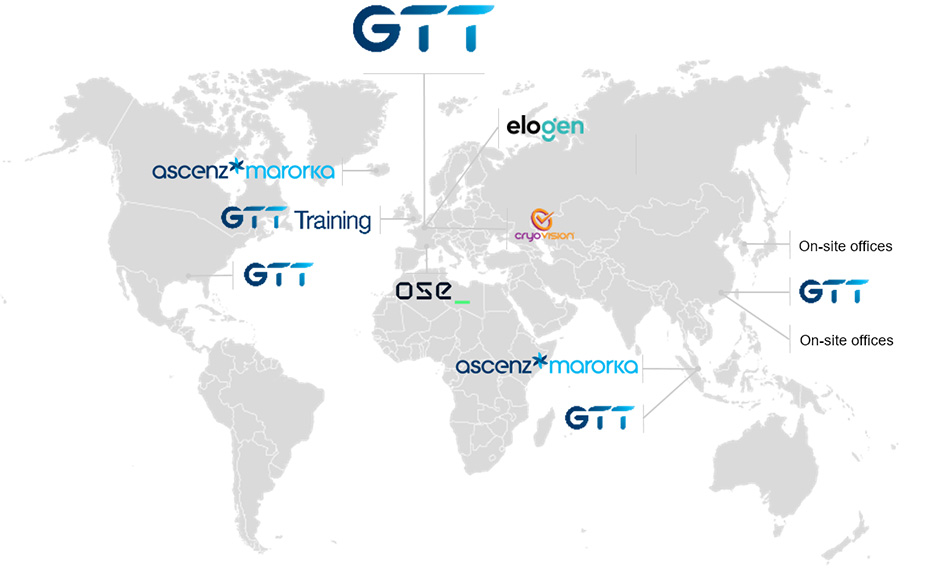 Culture & Values
GTT's mission is to conceive cutting edge technological solutions for an improved energy efficiency. We bring our passion for innovation and our technical excellence to our customers, in order to meet their transformation challenges both for today and tomorrow. The GTT teams are the cornerstone of this mission. Committed and united, we are determined to contribute to building a sustainable world.
Safety, excellence, innovation, teamwork and transparency are the values that underpin everything GTT does. Implementing these requirements and this culture is what has enabled the company to achieve the status it now enjoys at a global level.
Cash position at end of December 2022
Core business order book in 2022 (274 units)