INVESTING IN A SUSTAINABLE WORLD
GTT Strategic Ventures was set up in 2023 as the GTT Group's Venture Capital.
Who is GTT?
GTT is a world leader in cryogenic membrane containment systems and is constantly creating new solutions to enable and accelerate the energy transition. Learn more on gtt.fr.
Innovation is the very essence of GTT
It underpins the trust our customers place in the quality of our technologies and demonstrates our ability to support them in developing their own businesses.
Our ambition
Our ambition is to go one step further : invest in innovative, tech-based companies and participate in the development of sustainable tech champions.
Targeting 3 main
INVESTMENT SECTORS
Consistently with GTT strategy and DNA, we want to participate in the development of climate tech companies to develop hand in hand technologies for a sustainable world.
Hydrogen
E-fuels
Fuel savings technologies
Emissions reduction technologies
…
Carbon capture and utilisation
Energy recovery
Bio-energy
Energy storage
Wind Energy
….
Smart sensors
Data and digitalisation
Artificial intelligence
Smart Port and Ship
…

BUILDING STRONG SYNERGIES
Contribute to building a sustainable world
Reducing emissions in the maritime industry is a pressing matter.

LEVERAGING OUR ASSETS
Technological leadership
Over the past decades, GTT has innovated, pushed technological boundaries, to support transitions in the maritime sector and offer our customers the most reliable and efficient solutions.

SUCCEEDING TOGETHER
Support beyond financing
Funding, strong network in the energy and maritime sector, strategic partner for long term in a neutral position, visibility, technological and engineering expertise, and much more.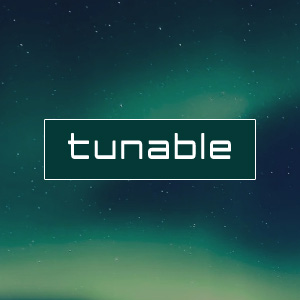 TUNABLE
Tunable delivers real-time multigas analysers combining micro and nanotechnology with infrared spectroscopy to ensure fast, reliable and accurate measurements. Their commitment to miniaturisation is their contribution to a more sustainable world.
SARUS
French deep tech company that has designed an energy recovery system applicable in high pressure industrial settings.
Cash position at end of December 2022
Core business order book in 2022 (274 units)
Let's talk!
CONTACT US
If you are a start-up and want to discuss with us, please
send us your pitch, and we will get in touch soon!
Hélène LONCIN
HEAD OF VENTURE CAPITAL
Strategic and analytical investor, passionate about working with innovative compagnies to tackle climate change issues. Experience in innovation, corporate m&a and venture capital roles, in the speciality chemical and energy sector.